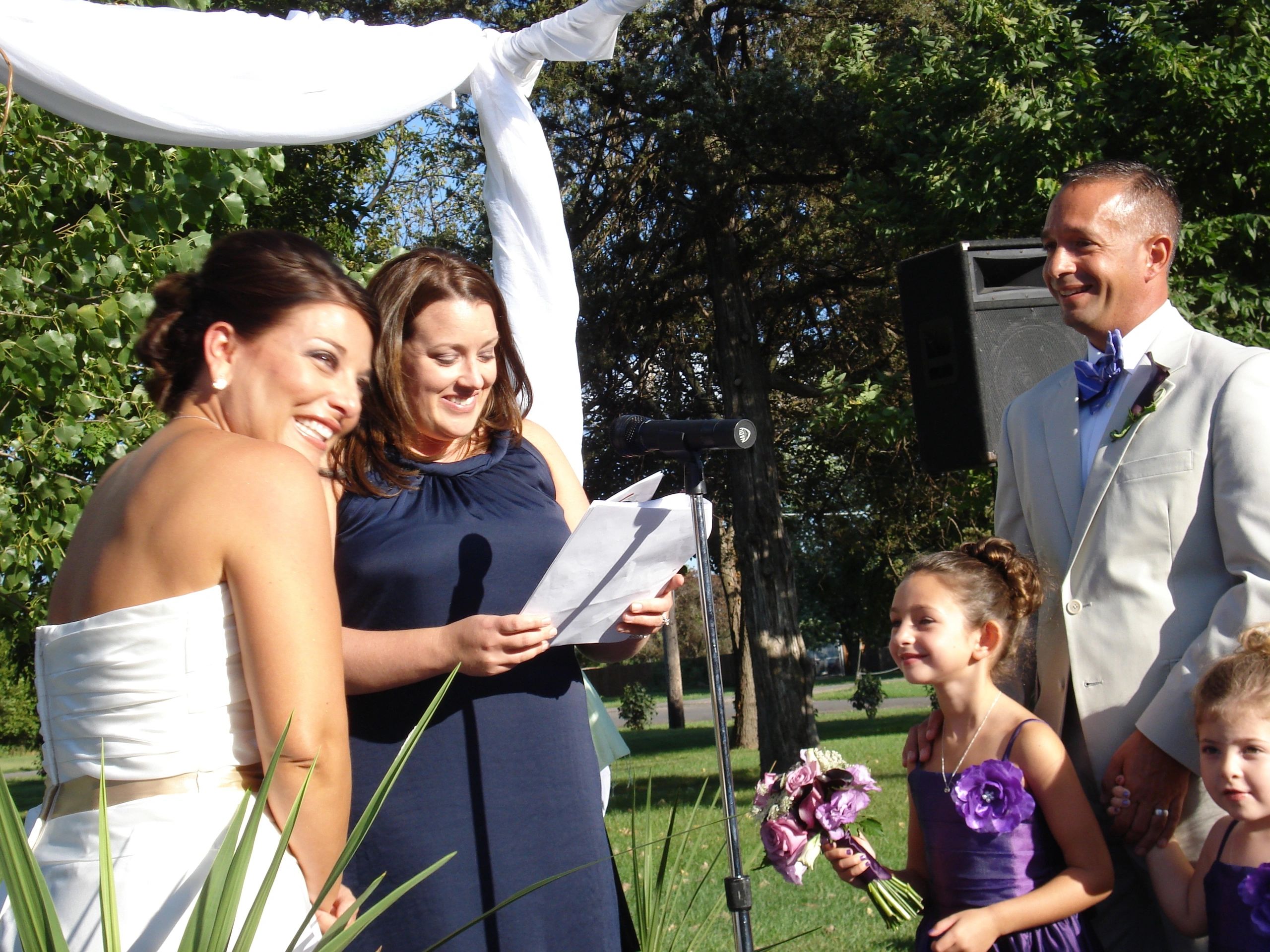 Elopements, Civil Ceremony, Basic Weddings, Traditional Weddings, Same Sex Weddings, Vow Renewal
Basic Wedding
$300 within a 40 mile radius of the Des Moines, Iowa metro area
**I will travel outside of the Des Moines area, additional charges incurred will be billed back to couple.  These additional charges may include: mileage, hotel accommodation and food if an overnight is required. 
·        This can be a wedding set at any location of your choice, including, parks, museums, backyards, indoor and outdoor venues, etc.  In most cases this includes an initial meeting, exchange of emails and phone calls regarding your special day.  I can also suggest vows, readings, prayers or poems at your request.  You may also choose to write your own vows!
·         I will officiate your wedding
·         I will return your marriage license to the County. You will receive your official wedding certificate in the mail a few days later.

**I can hold your date for 72 hours (3 days), to begin with our initial phone conversation.  Within that 72 hours, it is ideal to set up an appointment to discuss your wedding details within a week.  To continue to hold your date, a non-refundable deposit of half down ($150.00) is required at the initial meeting and the remaining balance ($150.00) is due 10 days prior to the wedding date, no exceptions.  I apologize for any inconvenience this may cause and thank you for your understanding.
If your wedding date has to be rescheduled, your deposit will be good towards another date, provided I am available at that time. 
Elopements
$150 within the Des Moines area
**Witnesses can be provided at an additional $20/each**
The couple and two witnesses; this is usually a very short notice and quick ceremony.  You can call me and I will meet you just about anywhere within reason!  So long as you have a valid Iowa marriage license and have observed the 3 day waiting period.
If you have questions regarding your Iowa marriage license or live out of state and need to order your marriage license, you can click on the link below for information.http://www.polkrecorder.com/marriages.htm